Tapas Tour: Gastronomic tour in Santiago de Compostela
GALICIA AND ITS GASTRONOMIC DELIGHTS: Did you know that the Atlantic Diet is one of the healthiest in the world? Do you know the origin of the tapas and the history of the most traditional dishes of Galicia? In our gastronomic tour in Santiago de Compostela you will discover many interesting things about Galician gastronomy.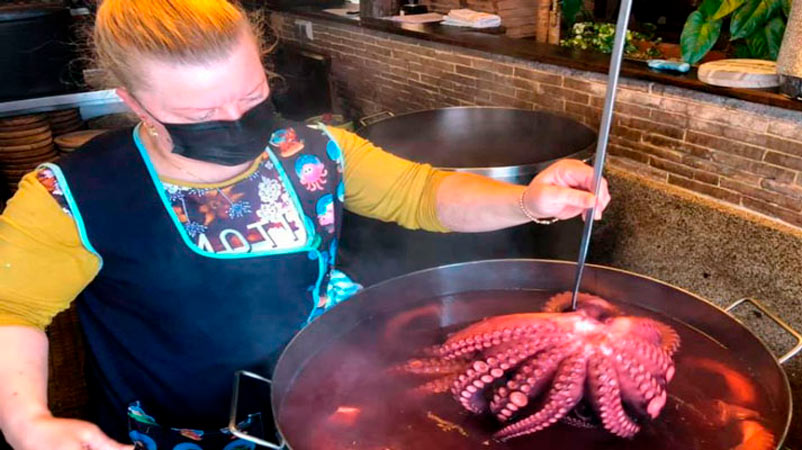 Duration: 2h (Approx).
Language:  
Price: From 130 €.
One of the best ways to get to know Galicia and its people is undoubtedly through its gastronomy. In this tour we will go through thetraditional "rúas" of tapas and wines and we will explain you the history and origin of our most typical dishes.
We will go to the market, the second most visited place by tourists after the Cathedral. There we will be able to see and enjoy our excellent fish and seafood, as well as delicious meats, fruits and vegetables. A different visit that you will surely love. And, as they say... we arewhat we eat!
Request your reservation now
Do it for free and without any obligation. We will answer you in less than 24 hours. If it is urgent, you can contact us by phone.